Who We Are
The Estée Lauder Companies is the global leader in prestige beauty — delighting consumers with transformative products and experiences, inspiring them to express their individual beauty. We are the only company focused solely on prestige makeup, skin care, fragrance and hair care with a diverse portfolio of 25+ brands sold in approximately 150 countries and territories. Infused throughout our organization is a passion for creativity and innovation — a desire to push the boundaries and invent the unexpected — as we continue the bold work of our founder Estée Lauder.
Follow along with The Estée Lauder Companies on social media:
Our Digital Technology Center – Bucharest, Romania
Technology touches virtually every part of the prestige beauty experience at The Estée Lauder Companies. Our technologists deliver breakthrough solutions that provide global consumers with seamless, innovative and aspirational experiences across mobile, online or in-store. Technology also fuels growth and agility throughout our business by powering our factories, informing our newest products and streamlining the way our employees work.
The Estée Lauder Companies Digital Technology Center in Bucharest, Romania is home to critical areas of our business, including data analytics, omni-retail solutions, cloud technology, intelligent automation and more. Prestige beauty is an exciting, competitive and dynamic industry that is fueled by technology, and ELC is dedicated to fostering an environment where employees can thrive.
Why Work Here
Prestige beauty is a dynamic growth industry, and The Estée Lauder Companies is at the forefront. Since the founding of the company 75 years ago, we have prided ourselves in being a learning organization, sharing insights across the world — from our counters at retail to our executive offices and beyond. This commitment to education and to building the next generation of leaders is deeply rooted in our values and culture.
From our newest employees to our most seasoned executives, we focus on creating a workplace that encourages continuous learning and development. This is critical to our abilities to create trends, anticipate changes and swiftly adapt to the shifting needs and demands of our global business. This strong focus on learning helps ensure that we build the next generation of leaders for our company.
Onboarding: The Estée Lauder Companies has an immersive onboarding program designed to immediately ground new hires across the Technology team in our company culture.
IT Dual Career Path: The Estée Lauder Companies offers Dual Career Path program that provides enhanced and distinct career paths for Technology employees in both Management and Technical Specialty paths.
Mobility: As a global company operating in over 150 countries and territories, The Estée Lauder Companies offers ample opportunities for our technology employees to touch a variety of departments within the company spanning brands, regions and functions. Employees can also take on "stretch" assignments to obtain new experience and enhance their skills, both locally and globally.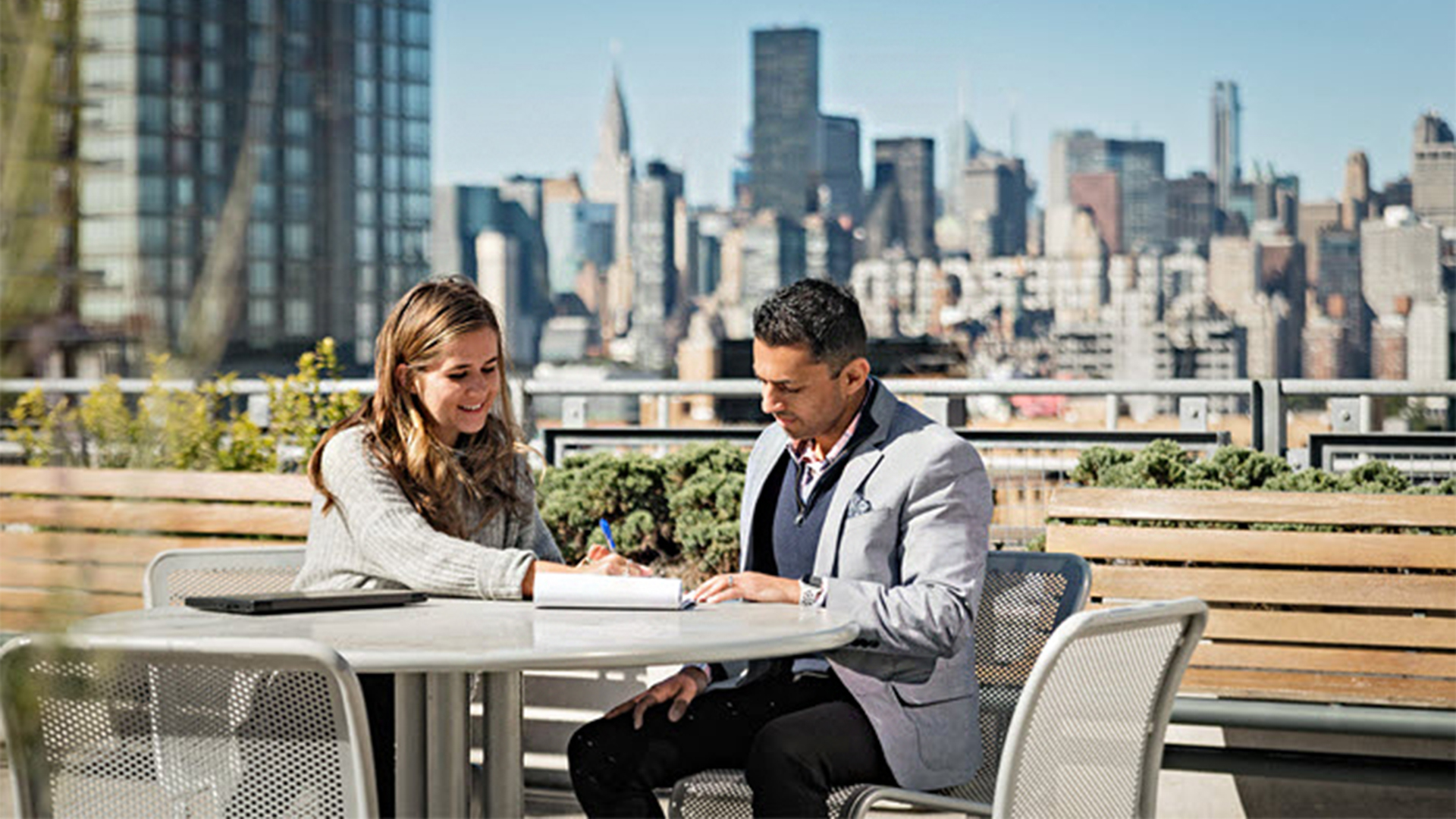 Our Benefits – Bucharest, Romania
The Estée Lauder Companies offers compelling and competitive benefits in Bucharest, Romania, and around the world. Through MyELChoices, employees in Bucharest, Romania can individualize their benefits package, allowing for our employees to pick and choose which benefits suit them best. The MyELChoices program allows employees to select from additional medical insurance, dental insurance, gym memberships, travel vouchers and vacation days.
In addition to the MyELChoices benefits, employees are offered medical insurance, risk insurance, company car allowance, meal vouchers, long term savings/retirement plans, and more.
Our Commitments
At The Estée Lauder Companies, we have many opportunities for meaningful engagement in citizenship causes that matter to our employees, customers and partners. Wherever we work and where our products are sold, we dedicate resources to address issues around health, the environment and education.
Citizenship by the Numbers:
$99M+ USD raised by the Breast Cancer Campaign to fund research, education and medical services
$5.5M+ USD collective charitable contributions in FY'20 through ELC Good Works
$500M+ raised to support health and rights for all through sales of MAC VIVA GLAM products
Our Inclusion & Diversity
At The Estée Lauder Companies, we believe in an inclusive culture, where everyone is welcome. We embrace the beauty of belonging, enabling our diverse workforce to generate the innovative products and practices that make us the most creative, flexible and dynamic company in our industry. Our vision is to be the most inclusive and diverse prestige beauty company in the world, with global recognition as the employer of choice for diverse talent and the brands of choice for diverse consumers.
Female Representation at Every Level (as of June, 2020):
65.7% of STEM employees
55.3% of employees Vice President and above
43.8% of our Board of Directors